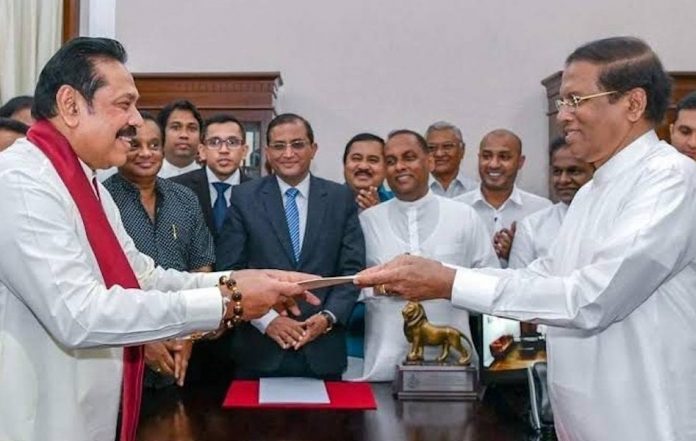 Sri Lanka president Maithripala Sirisena Sunday announced that he would lift the suspension of parliament in 10 days. This is seen as a result of mounting international pressure on Sirisena to end the political fight. This issue was discussed in UN and most the International community demanded an early resumption of parliament to end the power struggle.
I had a very successful telephone conversation with UN Secretary General H.E. António Guterres last evening. I assured him that the appointment of the new Prime Minister has been done in keeping with the Constitution of Sri Lanka.

— Maithripala Sirisena (@MaithripalaS) November 2, 2018
Sirisena had promised the parliamentary speaker that he would recall the assembly on Wednesday. This major progress on this issue.
The people's voices have been heard. Parliament will be reconvened on the 5th of November. Democracy will prevail.

— Ranil Wickremesinghe (@RW_UNP) November 1, 2018
It is believed that if a fair chance is given Wickremesinghe will return to the power as he already have written support of 115 members out of 225 member assembly.